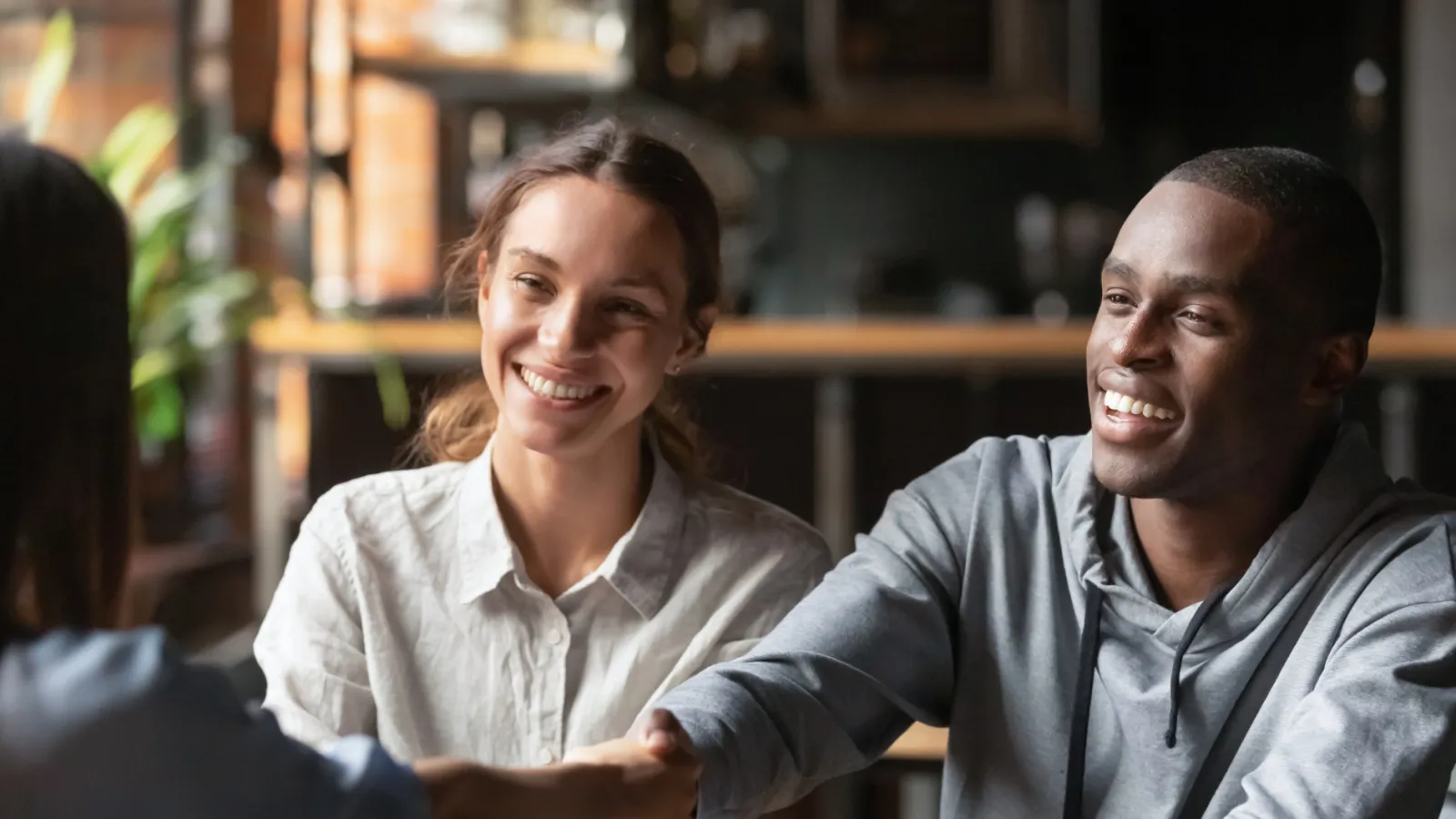 Client Testimonials
Kind Words From Past Clients
As a firm, Hobson & Hobson, P.C. has adopted the "Golden Rule" as a standard for the firm, and strives to treat every client as we would hope to be treated. We resolve cases in a manner that fits each of our client's needs. Most importantly, we will protect your best interests, ensuring that the legal steps we take today will benefit your life tomorrow and for years to come.
I contacted this firm for help with a domestic case. I was pleased with them from the very first phone call until the end of my case. Everyone here is very friendly and helpful, and have a way of helping you find a calm in the middle of the storm that you may have been experiencing before contacting them.







After having some misfortune events, I reached out to the Hobson team for some guidance and direction. Immediately, my case was taken on and the professionalism was 2nd to none. Hobson and Hobson was easy to work with, educated on said events, orderly, timely and executed everything I needed from beginning to end.







I just want to say I highly recommend Hobson & Hobson Law. Sarah has been a pleasure to work with and for something that took almost 3 years...she never settled for anything. The hard work and knowledge she put in was extremely helpful and the outcome turned out better than we hoped for.







They did a great job with my adoption case. Process went smoothly and kept me informed throughout the entire process.







Chris, Sarah, and Travis are a solid team of knowledgeable, professional, and well planning counsel. I have had the pleasure of dealing with them through a difficult time. I was given honest information, and there execution was geared towards getting the results needed. Highly recommended!
Anonymous Custody Client
2019







Very professional throughout the whole process. Any questions I had were answered and thoroughly explained. Chris Hobson and his associates made a life changing situation very manageable. I would highly recommend this law firm.







Chris is very attentive and is a great lawyer. He has definitely made me feel more at ease with everything going on in my case. He is very knowledgeable and I would recommend him to anyone going through a child support/custody case..







Chris Hobson guided me with how to communicate with the child's mother and assured me that as long as I followed his lead my needs would be met. Now, here I am, November 2017 spending the holidays with my baby girl for the first time ever with full custody. I graciously thank Chris, I couldn't have found a better lawyer. I highly recommend him. Very professional, yet personable and gets the job done.
Anonymous Custody Client
2017







I have been a long-term client of Chris Hobson's for almost 6 years now in an ongoing custody battle. He has been there every step of the way to help me understand the legal process, my rights, and options. He brings a sense of compassion to his work being that he is a family man himself. He is thorough with his work and will fight for you every step of the way. I would use their services again and would recommend them to anyone in need.







Chris Hobson did an OUTSTANDING job representing me in a custody/visitation modification case. He was able to prevail at trial and get me exactly what I was seeking! I highly recommend him, especially for cases involving Father's Rights!!!!!







Chris Hobson was the consummate professional as my lawyer. He went to battle when needed like it was his own legal matter rather than just his job. Chris genuinely cares about his clients in my opinion. I do and will continue to recommend Hobson & Hobson to anyone needing legal assistance. The integrity, knowledge, and professionalism was a strong suit at Hobson & Hobson.







Chris Hobson is very resourceful, portrays great legal acumen, and gets results, in a professional manner, with integrity. Not once have I ever doubted Chris (or Hobson & Hobson). They are always there, when I need them, never any delays. Having worked with dozens of attorneys over the years, the Hobson & Hobson Team are second to none.







I can't say enough to express what a wonderful lawyer Chris Hobson was for me. Chris is professional and very good at law. He is also a wonderful man who cares about his clients. I have and will continue to recommend him. God blessed me with placing Chris Hobson as my attorney.
Anonymous Divorce Client
2013







Chris did an excellent job. He was responsive and sympathetic. He was very knowledgeable and made sure that I knew where we stood in the process. I would recommend him.
Anonymous Divorce Client
2013







Mr. Hobson handled my case in a professional manner. I feel that my case was somewhat complicated and he was able to give me viable options and get the case closed quickly with the least amount of stress. Since my divorce I have retained Mr Hobson to represent me regarding issues that have arisen with my ex-husband. If in the future I have any legal needs I will definitely call Mr. Hobson again.







Chris devolved a plan in the beginning and get me focused on the legal details. He also provided me with not only legal stability but also emotional and intellectual support through a difficult time and I appreciated sound counsel during that time. I feel he did an excellent job for me and have told many friends what a great job I feel he did for me.
Anonymous Divorce Client
2012







I have had the pleasure of working with Attorney Hobson and he is professional, honest, informative, patient and very understanding. He is very talented and will gain worldwide notoriety. I would definitely recommend him and call on him again.
Anonymous Family Law Client
2013