The Courage to Start Over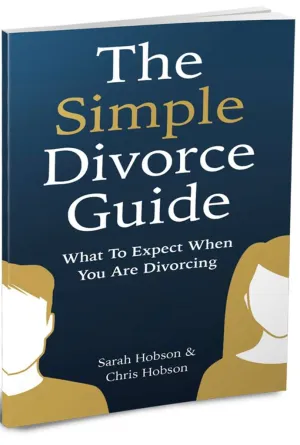 The Simple Divorce Guide
What to Expect When You're Divorcing
by Sarah and Chris Hobson
There are a lot of feelings that go with getting a divorce. Whether it's betrayal, fear, shame or guilt, they are all powerful emotions and can bring lasting wounds to you and your children.
There is no easy way out. But there are steps and processes that, if followed, will allow you to make the best decisions for you and your children. These steps will help you focus on the important reason you are considering a divorce and will also guide you through the process of finding answers for you and your family.
We can help you keep your family together, even though your marriage has fallen apart.