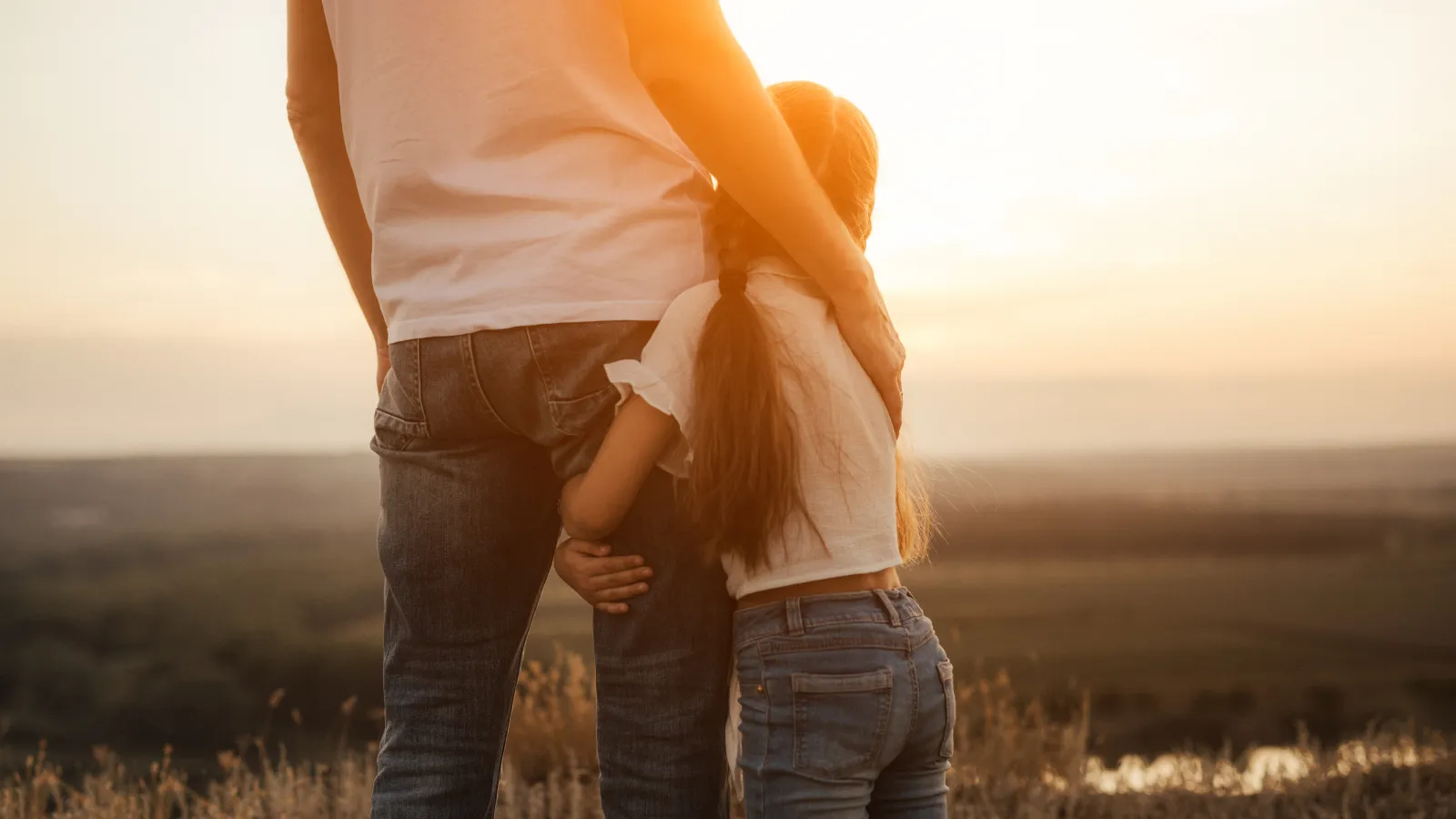 Georgia Family Law Attorneys
One of Georgia's Top-Rated Firms
What Keeps You Up at Night?
GeorgiaDivorce Lawyers
Hobson & Hobson, P.C. is focused on helping their clients make the best legal decisions during the most challenging time in their lives. Hobson & Hobson, P.C relies on its special litigation training and over 30 years of combined experience in divorce and custody cases to provide each client with an amicable, efficient, and effective outcome while fighting for your parental rights and protecting your finances.
While bringing empathy and compassion to each case, Hobson & Hobson, P.C. will not shy away from an aggressive approach to protect your children, assets, and earning capabilities. Our firm understands that a swift, peaceful and amicable resolution is best for your family; however, we are unrelenting in our advocacy, and aggressive in our trial tactics, to ensure and protect your family's future.
30+ Years Combined Experience
Georgia's Divorce Process
Divorce can be one of the most stressful periods in your life. In addition to the emotional drain it causes, the uncertainty of what lies ahead adds to the stress you are facing. While the "big four" issues in a divorce (custody, child support, alimony and equitable division of assets) are addressed throughout the site, a client's understanding of the divorce process helps them gain the necessary knowledge to know what to expect when initiating a divorce.
Select an Item to Learn More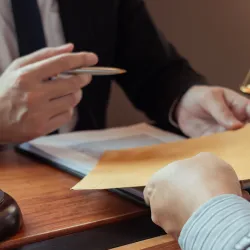 Complaint
When one party decides to initiate a divorce, they file a Complaint for Divorce, which is simply a formal pleading that puts the Court and their spouse on notice that they are seeking divorce and are making specific requests related to custody, child support, alimony and equitable division of assets. One must understand that Georgia is a notice pleadings State. In short, the party seeking divorce is only required to provide enough information within the Complaint to put the Court and their Spouse on notice as to why they are seeking a divorce and what they seek as it relates to custody, child support, alimony and equitable division of assets.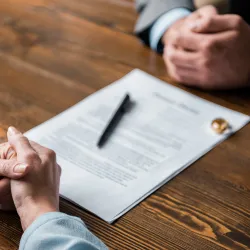 Service
Once filed, the non-filing party must be served with a Summons and Complaint for Divorce. This may be achieved by
personal service, or
Acknowledgement of Service.
Personal Service is achieved when a Sheriff Deputy or Private Process Server personally serves the non-filing spouse with the Summons and Complaint for Divorce. However, based on the circumstance of your case, it may be applicable to ask the non-filing party to sign an Acknowledgement of Service, which is filed with the Court and allows the non-filing party to waive their Constitutional right to personal service.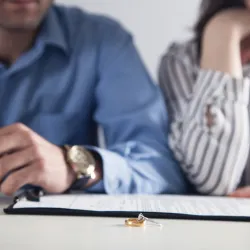 Answer
Once a party is formally served with a complaint for divorce, he/she usually has 30 days to respond to the filing with an answer. In the Answer, the non-filing party simply admits or denies the allegations contained within the Complaint. Moreover, the non-filing party has an opportunity to file a Counterclaim for Divorce, requesting the Court grant them a divorce based on their alleged grounds for divorce. Most importantly, a non-filing party is better off filing a Counterclaim for Divorce to preserve their right to proceed with the divorce action if the filing spouse decides to file a dismissal of their Complaint. Failure to file a counterclaim will not eliminate the non-filing spouses ability to proceed with the divorce; however, they will be required to pay the County filing fee and service fee, which would be unnecessary when proceeding on a Counterclaim for Divorce.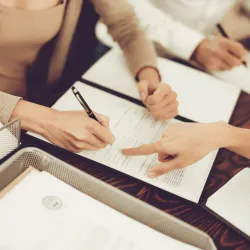 Discovery
Discovery is known generally as a six month period when both parties have the power to request the other party for specific documents and questions to build their theory and arguments related to custody, child support, alimony and equitable division of assets. While the discovery process typically last for approximately six months, this period is subject to shortening or lengthening by the court. During this time period both parties can send written questions to each other (called interrogatories), request documents from the other person (requests to produce), ask the other party to admit that certain statements are true (requests to admit), and formally sit down with a court reporter and ask the other party (and others) questions that are relevant to the divorce (depositions). The goal of this process is to learn valuable information that will likely influence the outcome of case by gaining valuable information and documentation to establish your arguments based on Georgia law.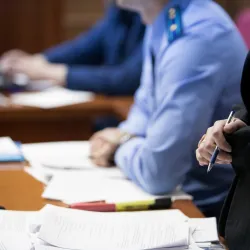 Temporary Hearing
Georgia Courts understand that immediate resolution to certain stressful issues related to a divorce need to be temporarily resolved to allow your family structure and guidance during the divorce process. As such, either party can request a temporary hearing to address immediate concerns prior to a final trial. In most cases, questions related to where the parties will live, interim child support or alimony, and temporary custody/visitation decisions are made at this type of hearing. While this hearing is subject to revision on a final basis, a temporary hearing sets the precedent for the case. As such, effective representation and preparation by an attorney is recommended as a Temporary Order may be in place for months, if not years.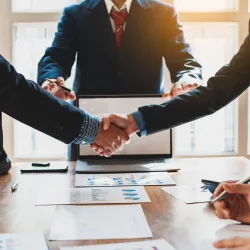 Alternative Dispute Resolution
The phrase "Alternative Dispute Resolution" or "ADR" refers to any method of resolving a legal dispute other than litigation. Several counties and jurisdictions throughout the State of Georgia has established an Alternative Dispute Resolution office, which is responsible for working with judges to ensure each case complies with required mediation prior to reaching a final trial. While this provides another step to the divorce process, it is an amicable, cost effective means for parties and their representatives to get in a room with a neutral mediator and resolve their outstanding issues.
While Alternative Dispute Resolution is often effective, there are different methods that may be more beneficial depending on the specific circumstances of your case.
Mediation
Mediation is a form of alternative dispute resolution where a neutral or impartial person, aka a mediator, facilitates settlement discussions between the parties. The mediator is a highly trained practitioner, who is typically a licensed Georgia attorney who specializes in divorce mediation, that will listen to both sides of the case and assist an amicable resolution. Mediation is a non-adversarial system that eliminates the pressures of convincing a judge that your case is better than the other, and allows both parties to focus on compromise. If successful, both sides will reach a settlement on major issues related to the divorce. Most importantly, the parties are in control of the outcome and are not relying on a Judge to decide how their life and family will live following the divorce with regards to issues related to custody, child support, alimony and equitable division of assets.
Arbitration
Arbitration is the opposite of mediation in many ways. Arbitration is a form of adjudication where one arbitrator or a panel of arbitrators renders a decision in the case as presented by each party or their attorneys.
Settlement Conference
The term "Settlement Conference" can mean one of two things: A judicially hosted settlement conference or an informal settlement conference. A judicially hosted settlement conference is a form of mediation where the parties elect to retain the services of a retired Judge to act as the mediator. While similar to mediation, a Judicially hosted settlement conference allows the retired Judge to provide years of judicial training and expertise to evaluate and provide feedback as to how your assigned judge would likely rule. As such, both sides will hear a Judge's perspective of the issues of the case, and hopefully enable the parties to reach an amicable resolution. Conversely, an informal settlement conference is when the parties, and their respective counsels, meet together without a neutral party in an attempt to resolve outstanding issues prior to proceeding with trial.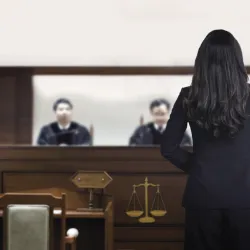 Final Hearing
When issues remain after the parties have exhausted all methods of alternative dispute resolution, one party can request that the matter go before their assigned Judge for a final trial. In Georgia, the party can elect for a bench trial, or jury trial. If the party elects a jury trial, they are required to file a "Jury Demand" putting the other side on notice that they have elected to have a jury of their peers determine certain issues related to the divorce. However, Georgia law does not allow a Jury to make final decisions related to all issues in a divorce (i.e. child custody). Most commonly, one spouse will request a bench trial, which simply means the assigned judge will hear arguments, testimony, and review evidence presented by both sides before entering a Final Judgment and Decree of Divorce, which will have specific orders as to how the parties will operate following divorce on issues related to custody, child support, alimony and equitable division of assets.
Types of Divorce
There are two types of divorce - Contested and Uncontested Divorce. If you are thinking about filing for divorce, one of the first questions an attorney will ask you is whether your divorce is going to be contested or uncontested. Often, the answer to that question is not simple.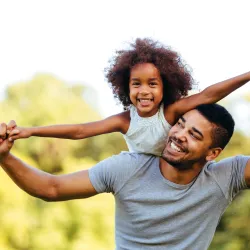 Contested vs. Uncontested
There are two types of divorce - Contested and Uncontested Divorce. If you are thinking about filing for divorce, one of the first questions an attorney will ask you is whether your divorce is going to be contested or uncontested. Georgia laws, however, are more complex than you might imagine. Even though you may be able to agree on all or most issues, you want an experienced divorce & custody lawyer to review the terms of any agreement so that you get the outcome you seek. In particular, an uncontested divorce with minor children requires unique legal pleadings that must comply with strict Georgia Child Support Guidelines. Moreover, most counties require parties to file an executed Final Judgment Decree of Divorce, which will incorporate a Settlement Agreement, Parenting Plan, Child Support Worksheet, and Child Support Addendum, all of which must strictly comply with applicable statutes.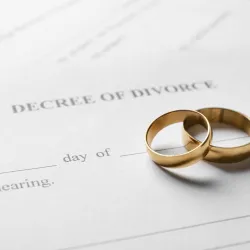 Contested Divorce
A contested divorce merely implies that the parties are currently unable to resolve issues related to custody, child support, alimony and equitable division of assets arising out a divorce. When the parties are unable to reconcile their differences, it is important to file for divorce to protect your rights. Even if one of the issues addressed above are unresolved, the parties will proceed with a contested divorce until such time as these matters become resolved through effective negotiations, mediation, or a Final Judgment made by the assigned Judge.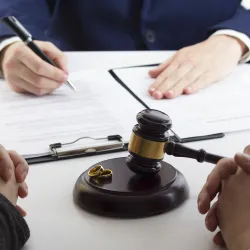 Uncontested Divorce
We work with men and women at any stage of an uncontested divorce, whether you are in the planning stage of filing for divorce, or have already filed and are looking for assistance resolving issues related to finalizing the process. We handle all issues related to or arising out of an uncontested divorce.

Featured Testimonials
As a firm, Hobson & Hobson, P.C. has adopted the "Golden Rule" as a standard for the firm, and strives to treat every client as we would hope to be treated. We resolve cases in a manner that fits each of our client's needs. Most importantly, we will protect your best interests, ensuring that the legal steps we take today will benefit your life tomorrow and for years to come.
I contacted this firm for help with a domestic case. I was pleased with them from the very first phone call until the end of my case. Everyone here is very friendly and helpful, and have a way of helping you find a calm in the middle of the storm that you may have been experiencing before contacting them.







After having some misfortune events, I reached out to the Hobson team for some guidance and direction. Immediately, my case was taken on and the professionalism was 2nd to none. Hobson and Hobson was easy to work with, educated on said events, orderly, timely and executed everything I needed from beginning to end.







I just want to say I highly recommend Hobson & Hobson Law. Sarah has been a pleasure to work with and for something that took almost 3 years...she never settled for anything. The hard work and knowledge she put in was extremely helpful and the outcome turned out better than we hoped for.







They did a great job with my adoption case. Process went smoothly and kept me informed throughout the entire process.







Chris, Sarah, and Travis are a solid team of knowledgeable, professional, and well planning counsel. I have had the pleasure of dealing with them through a difficult time. I was given honest information, and there execution was geared towards getting the results needed. Highly recommended!
Anonymous Custody Client
2019







Very professional throughout the whole process. Any questions I had were answered and thoroughly explained. Chris Hobson and his associates made a life changing situation very manageable. I would highly recommend this law firm.







Chris is very attentive and is a great lawyer. He has definitely made me feel more at ease with everything going on in my case. He is very knowledgeable and I would recommend him to anyone going through a child support/custody case..







Chris Hobson guided me with how to communicate with the child's mother and assured me that as long as I followed his lead my needs would be met. Now, here I am, November 2017 spending the holidays with my baby girl for the first time ever with full custody. I graciously thank Chris, I couldn't have found a better lawyer. I highly recommend him. Very professional, yet personable and gets the job done.
Anonymous Custody Client
2017







I have been a long-term client of Chris Hobson's for almost 6 years now in an ongoing custody battle. He has been there every step of the way to help me understand the legal process, my rights, and options. He brings a sense of compassion to his work being that he is a family man himself. He is thorough with his work and will fight for you every step of the way. I would use their services again and would recommend them to anyone in need.







Chris Hobson did an OUTSTANDING job representing me in a custody/visitation modification case. He was able to prevail at trial and get me exactly what I was seeking! I highly recommend him, especially for cases involving Father's Rights!!!!!







Our Greater Atlanta Offices
Awards and Recognition